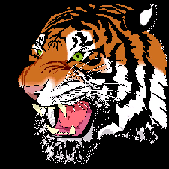 Want to contact a class member?
Click on the underlined name to send an email.
Want your email address added? Email the Webmaster with your info.

Classmate List

Roselle Crafton Murrary
Junior Dann
Frank Davies
Mona Lee Dawson Elliott
Albert Deatherage
Norma Jean DeWitt Havlin
Harold Dorwart
Donald Ed
Lillian Ewing
Bob Flamme
Kathryn Fletcher Spillers
Robtert Fourdyce
Doris France Kiser
Ted Gladhill
Donald Goff
Paul Gouty
Robert Gramann
Jack Gray
James Hager
Faith Hagerty Cox
Jack Hartzell
Mary E. Hays Griffin
Donna Bell Henderson Patterson
Margaret Herbert
Rex Higgason
LeRoy Hoena
Robert Hoffman
Nancy Hood
Jack Horner
Jean Hulett Trentor
Melba Iveymeyer Scott
Robert Johnston
Ihrma Kays
Marjorie Kays
Perry Kays
Mildred Keiper Musgrove
Bill King
Wnda Kiser Flamme
Edgar Krems
Webster Krems
Christine Kuhlmann Roberts
Glenn Kupfer
Anna Langdon McLain
Ruby Launer Hacker
Ruth Launer Harris
Charles Lebkuecher
Margaret Lee Redshaw
Galen Loughary
Jerry Mahnken
Mary Frances Martin Hackman
Milton Meyer
James McComas
Junior McCoy
Carl Moeller
Jack Noyes
Dorothy Penwarden Kerr
Bill Phelps
Betty Philippi Greer
Otis Ransom
Edna Rodgers Roudebush
Betty Jane Salisbury McBride
Herschel Schaefer
Eugene Scaheffer
Wilbur Schrodt
Walter Shepherd
Ledith Irene Smedley Padgett
Amos Smith
Jeannette Sudbrink Boynton
Irene Taylor Walker
James Thixton
Paul Thomas
Neil Tidwell
Norma Jean Treadway Schlueter
Robert Tweeddell
Mary Louise Varley
Mary Virgin Dotzert
Smith Von Fossen
Doris Walker Brown
John Walker
Glenn Wankel
Kathryn Wessel Kays
Virginia Wessel Shepherd
Mary Louise Wichser Smith
Charles Wilkens
Fred Wright

Previous Year | Year Index | Next Year
.